Gear Hobbing CIMA P5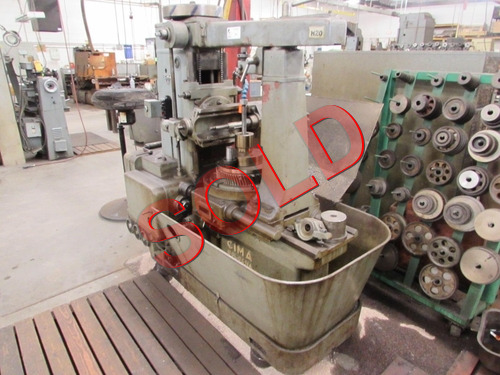 Gear Hobbing CIMA P5
Product Description
Gear Hobbing CIMA P5
CIMA P5 is a gear hobbing machine manufactured by CIMA MFG in Italy. It is a highly precise and versatile machine used for the production of various types of gears, including spur gears, helical gears, worm gears etc.
The P5 model uses a hobbing process to cut teeth into a workpiece. Hobbing is a machining process in which a rotating cutting tool called a hob is used to generate teeth on a gear blank. The hob is passed through the gear blank, which is mounted on a spindle, and the teeth are gradually cut into the blank as it rotates.
Overall, the CIMA P5 gear hobbing machine is a high-performance and reliable tool for the production of precision gears.
Description:
Machine Type: Gear Hobbing Machine
Machine Make: CIMA
Machine Model: P5
Features: Flawless performance, Minimum Maintenance.
Technical Specifications:
| | |
| --- | --- |
| Machine Make | CIMA |
| Machine Model | P5 |
| Max Workpiece Diameter | 500 mm |
| Max Module | 5 |
| Table Diameter | 466 mm |
| Spindle Power | 3.8 KW |
| Max Diameter With M5 | 150-380 mm |
| Max Diameter With M4 | 380-500 mm |
| Min. Gear Diameter | 120 mm |
| Min. Gear Length | 150 mm |
| Machine Equipped With | Change Gears, Work Mandrel, Manual |
For sale in India, Used Gear Hobbing Machine CIMA P5 in a very good condition at reasonable price.