Giustina R242 CNC Double Disc Grinding Machine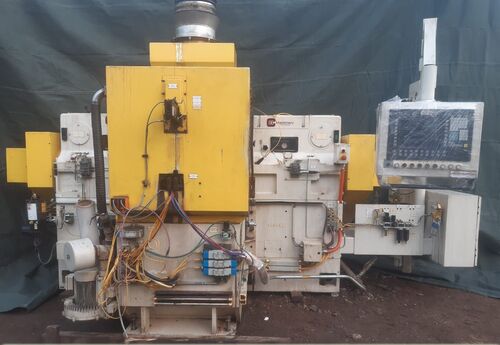 Giustina R242 CNC Double Disc Grinding Machine
Product Description
Giustina R242 CNC Double Disc Grinding Machine
Double Disc Grinder Giustina R-242 is designed for high precision grinding of the two parallel surfaces of flat metallic parts such as bearing, valve plate, carbide chip, seal, oil pump vane, piston ring,etc.
It can also grind the flat surfaces of non-metallic parts of hard & brittle materials like glass and ceramics. The uniquely sophisticated & compact design of the machine ensures high precision & efficiency, and C&B Double Disc Grinding has been recognized by the market as one of the most practical grinding solution for mass production of flat parts.
Description:
Machine Type: Double Disc Grinder
Machine Make: C&B Giustina
Machine Model: R-242
Features: High Precision, Easy Operation
Technical Specifications:
| | |
| --- | --- |
| Machine Make | C&B Machinery |
| Machine Model | R-242 |
| Country | USA |
| Manufacturing year | 2010 |
| CNC Control | Siemens 840 |
| Max Grinder Wheel Diameter | 750 mm |

Used CNC Duplex Grinder C&B Giustina R242 in best working condition at reasonable price.