Internal Bore Grinder WMW Si6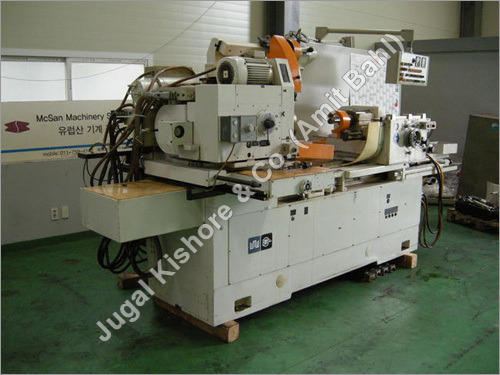 Internal Bore Grinder WMW Si6
Product Description
Internal Bore Grinder WMW Si6
The Internal grinder WMW Si6 or Internal grinding Machine WMW Si4 canbe used to make Precision pipes, tubes, bearing races, bushings and many otherparts.
Internal grinderslike Internal grinder WMW Si6 or Internal grinding machine WMW Si4 mayinclude multiple grinding wheels for different purposes. By rotating the work pieceand passing it through one or more grinding wheels, the inner wall of thecylindrical profile is formed.
The concept ofinternal grinding refers to the grinding of bore and holes. This grindingprocess maybe one of the most difficult grinding process in the industry.
Internal Grinders areinternal grinding tools or machine tools used for cylindrical profiles. It usesgrinding wheels as cutting tools and is a common type of machining.
Internal grinding machine WMW Si6 or Internal grinder WMW Si4 runs withautomatic internal grinding cycle and manually controlled grinder.


Description:
Machine Type: Internal Bore Grinder
Machine Make: WMW
Machine Model: Si6
Features:
Easy Installation,Pocket friendly prices, Minimum Maintenance
Technical Specifications:
| | |
| --- | --- |
| Internal Grinding Diameter | 40 - 400 mm |
| Grinding Depth | 315 mm |
| Swing Diameter | 500 mm |
| Work Piece Spindle Speed | 40 - 400 u/min |
Buy used InternalBore Grinder WMW Si6 in very good working condition at a verycompetitive price.