Internal Grinder Voumard 5A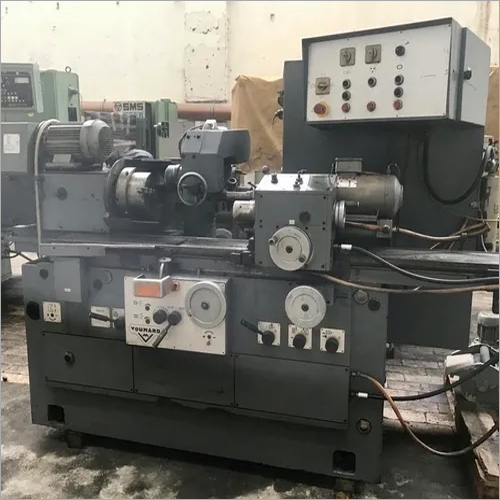 Internal Grinder Voumard 5A
Product Description
We have successfully achieved a high levelof customer appreciation resulting in long-lasting relations by offeringproducts that are high in quality. We purchase all of our productsdirectly from their origin places to provide excellence in both quality andprice. All of our machinery offered, including Internal Grinder Voumard 5A is precision engineered to provide high operational benefits to the userentities.
Description:
MachineType: Internal Grinder
Machine Make: Voumard
Machine Model: 5A
TechnicalSpecifications:
Grinding Diameter

5 - 200 mm

Grinding Depth

250 mm

Center Height

260 mm

Swing

300 mm

Workpiece Length

500 mm

Spindle Taper

70 Meter

Workhead Spewed

125 - 1000 RPM

Workhead Swivel

90 Degree

Table Feed

0 - 10 m/Min

Spindle Speed

3600 - 40000 RPM

Spindle Diameter

90 mm

Manufacturing Year

1972

Dimensions

3070 x 1270 x 1710 mm

Weight

2700 Kgs

Equipped With

Hydraulic Dresser

Facing Support


Buy used Internal Grinder Voumard 5A in very good working conditionat a very competitive price.