Radial Drill WMW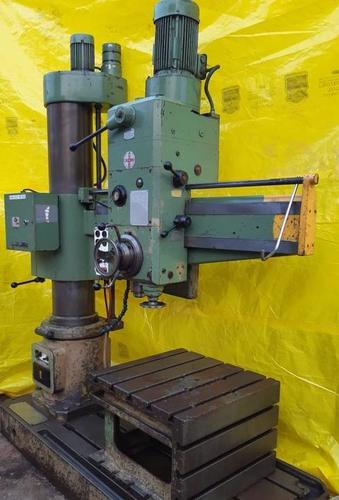 Radial Drill WMW
Product Description
Radial Drill WMW
We have successfully achieved a high levelof customer appreciation resulting in long-lasting relations by offeringproducts that are high in quality. We purchase all of our productsdirectly from their origin places to provide excellence in both quality andprice. All of our machineries offered including RadialDrill WMW is precision engineered to providehigh operational benefits to the user entities.
Description:
Machine Type: Radial Drill
Machine Make: WMW
Features:
Robustness, Low Maintenance, Safe Use
Technical Specifications:
Spindle

50 mm

Arm

1600 mm

Country

Germany

Equipped With

Power clamping

Box table
Buy used Radial Drill WMW in verygood working condition at a very competitive price.