Skoda SRM 1000 X 5000 mm Lathe Machine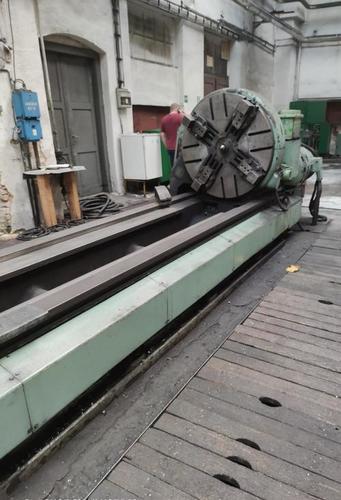 Skoda SRM 1000 X 5000 mm Lathe Machine
Product Description
Skoda SRM 1000 X 5000 mm Lathe Machine
We havesuccessfully achieved a high-level of customer appreciation resulting inlong-lasting relations by offering products that are high in quality. Wepurchase all of our products directly from their origin places to provideexcellence in both, quality and price. All of our machineries offeredincluding Skoda SRM 1000 X 5000 mm Lathe Machine isprecision engineered to provide high operational benefits to the userentities.
Description:
Machine Type: Lathe Machine
Machine Make: Skoda
Machine Model: SRM 1000 X 5000 mm
Features:
Highquality, Easy operation, Minimum Maintenance.
Technical Specifications:
Chuck Dia

1000 mm

Swing Over Bed

1400 mm

Swing Over Cross Slide

800 mm

Distance Between Centre

5000 mm

Country Of Origin

Czech Republic

Machine Equipped With Power Tail Stock
Buy used Skoda SRM 1000 X 5000 mm Lathe Machine in very good workingcondition at a very competitive price.