Webster & Bennett 48 Inch EV Elevating Rail Vertical Borer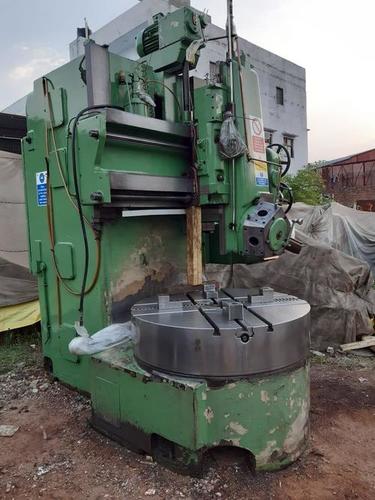 Webster & Bennett 48 Inch EV Elevating Rail Vertical Borer
Product Description
Webster & Bennett 48 Inch EV Elevating RailVertical Borer
We have successfully achieved a high-levelof customer appreciation resulting in long-lasting relations by offeringproducts that are high in quality. We purchase all of our productsdirectly from their origin places to provide excellence in both quality andprice. All of our machineries offered including Webster &Bennett 48 Inch EV Elevating Rail Vertical Borer imprecision engineered toprovide high operational benefits to the user entities.
Description:
Machine Make: Webster & Bennett
Machine Type: Vertical Borer
Machine Model: 48 Inch EV Elevating Rail
Features:
Smoothoperation, robust construction with pocket friendly prices.
Technical Specifications:
Chuck Dia

48 Inch

Maximum Swing

60 Inch

Table Speeds

2.25 - 100 RPM

Feeds

0.0025 - 0.125 Inch/rev

Main Motor

22 KW

Maximum Height Under Rail

48 Inch

Machine Equipped With

Chuck Jaws

Turret Tooling

SONY Digipac 2 Axis Digital Readout

Hardened Slideways
Buy used Webster & Bennett48 Inch EV Elevating Rail Vertical Borer inworking condition at lowest price.